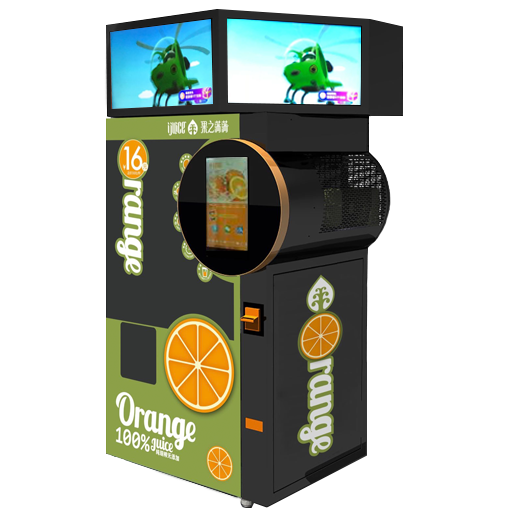 Size: 1120*900*2400mm(W*L*H)
Construction Material: Stainless Steel
Power: 1KW
Voltage: 20V/50HZ
Colour: Orange/Black (Support Customization)
Weight: 500KG
Storage: 50kg oranges
Orange Size: 60-82mm
Cup Capacity: 200-350 ML (Adjustable)
Single Cup Juice Time: 0-40s
Temperature Control System: The contant temperature control system
Payment System: Bank Note Payment System, auto cash change.
Features:
1. Elegant design, well-organized and rational structure;
2. The juice is original and tasty, green and trendy;
3. Anti-corrosion, easy to wash,simple and convenient operation;
4. High efficiency,it could produce fresh and delicious juice in a few seconds;
5. Widely applied to entertainments,restaurants,hotels,office buildings,shopping malls,supermarkets and company.Bank Note Payment System, auto cash change.