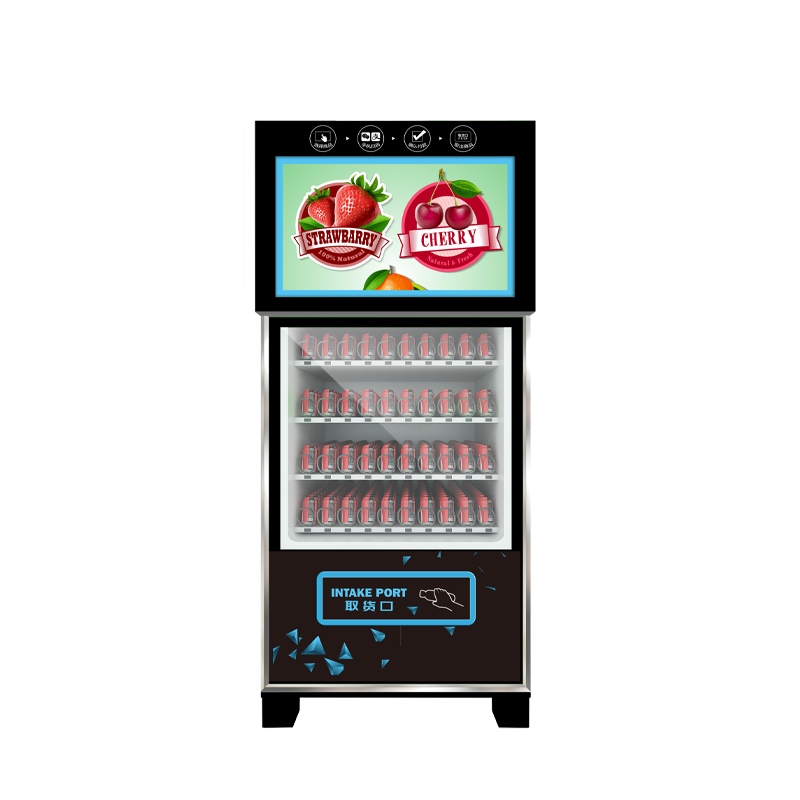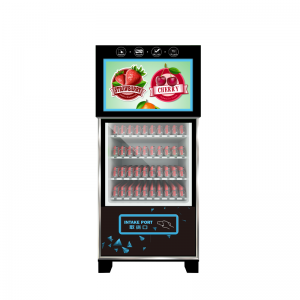 Shape size: high 1955mm, wide 881.3mm, thick 903.3mm
Ready quality: 320 kg
Antifogging device: electric heating wire
Full power: 320W
Full power consumption: 24H/4.5 degrees
Voltage: 220V, 60Hz/50Hz
Temperature: 4-25 degree cold-heat conversion
Payment method:WeChat/Alipay((can add Face Recognition)
Control system: 32 inch capacitive touch screen Android industrial control
Communication Mode: 4G Netcom
Cargo way standard: 6 floors 10 aisles Standard Drink Channel(Can expand snacks, barrel noodles and other systems of pre-packaged products)
Features:
1. 32 inch capacitive touch screen, human-computer interactive experience, high-definition sensitive manipulation.
2. Double-layer toughened glass, keep temperature effectively, refrigeration and heating effect is better.
3. Imported commercial compressor, super energy-saving, meet all kinds of harsh requirements, strong refrigeration, fast refrigeration.
4. Spring cargo way, can place a variety of goods, push stable, to meet your commercial needs.