Reduce labor costs: no need to be on duty, can achieve 24 hours of business, reduce staff by at least 2 people, and save 100,000 yuan per year.
Reduce operating costs: With a powerful IoT cloud service platform that monitors commodity inventory and operations in real time, operators can plan for replenishment and equipment maintenance.
Reduce the cost point: small footprint, flexible distribution, can penetrate the difficult space of corridors, subway stations and other stores.
Expanding the value of advertising: Vending machines can be used as a source of natural advertising to further exploit the value of offline traffic and have considerable advertising value.
Expand online value: pay offline payment via mobile phone, automatically suck powder, drain to line; online consumption, offline delivery; online credit, offline redemption.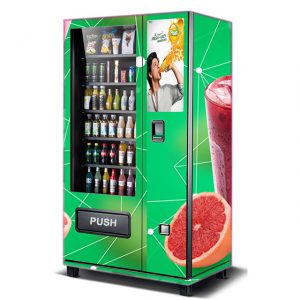 The vending machine market has been increasing investment. When people get instant, convenient and diverse needs in vending machines, many forward-thinking investors have seen the opportunities of vending machines and invested in the vending machine industry.