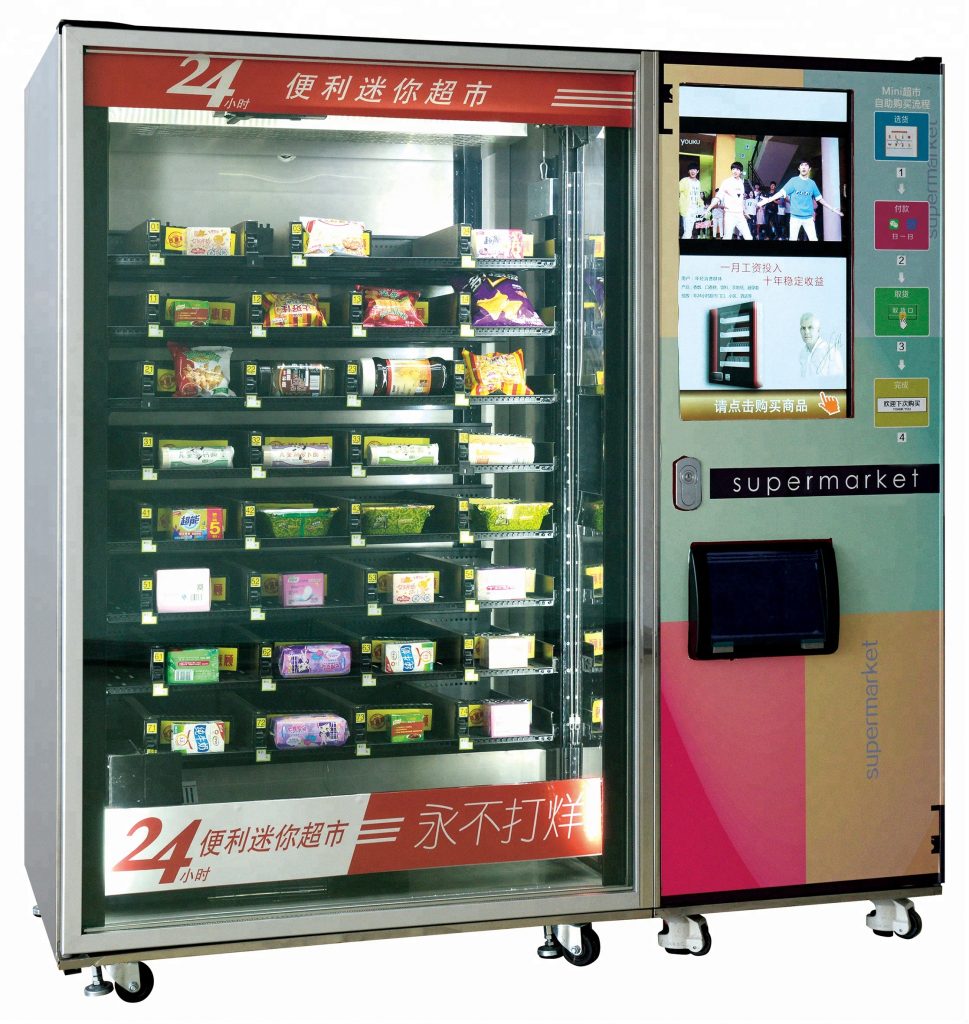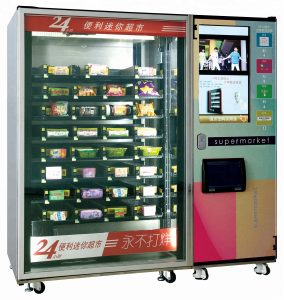 Material:Cold rolled steel
Voltage/Frequency:220V/50Hz
Weight:350KGs
Selections: 80
Capacity:800
Payment system:currency, card, QR code available
Features:
1. The material for making the machine is 1.2 mm thick stain steel plate ,thickened galvanized steel plate and electrostatic spray outdoor plastic on the surface .Security against the thief, not easy to change color .
2. Special designed for the ads ,LCD liquid crystal display for advertising ,and supporting U disk video and image ads .
3. Certificated by CE ,UL ,ISO ,ROHS .
4. Can be used inside and outside .
5. The product sensor conveyer system will monitor for all process to make sure the goods selling successful .
6. LED lighting to improve the lighting effects and save energy .
7. Installed with several security mechanisms .
8. Can customize language according to specific countries.
9. Convey type : spiral spring .
10. Dispensing speed :3 seconds after affirmed.