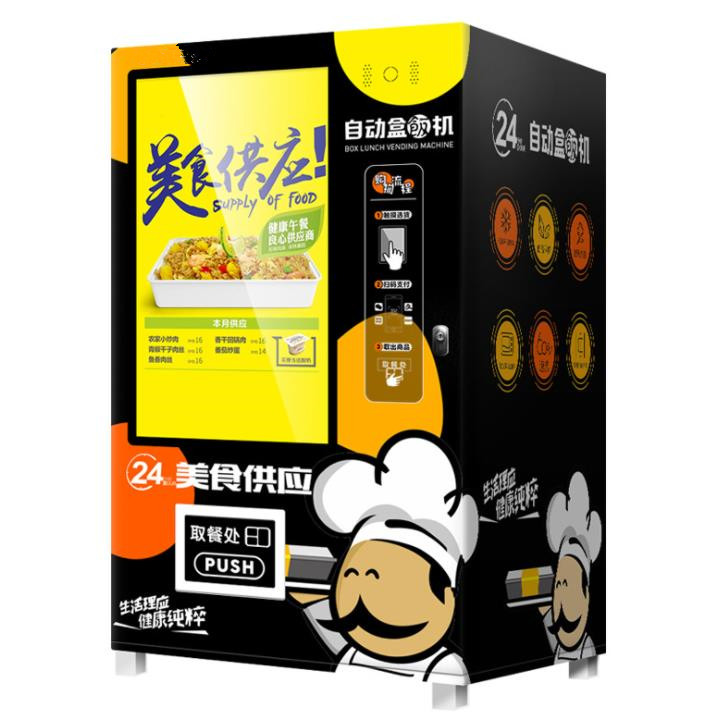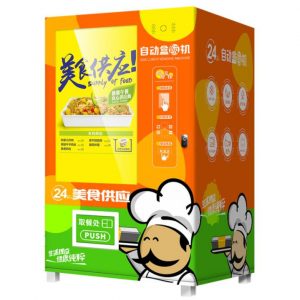 Dimensions: 1941*1100*1153mm
Product category: 30 kinds
Power supply voltage: 260V
Commodity reserves: 60
Rated current: 10A
Features:
1. The machine storage capacity can be 60 boxes when the product width is more than 12cm and less than 24cm, and 120 boxes can be placed below 12cm;
2. The machine has high heating efficiency, which is three times that of ordinary microwave ovens, and has three 1500 watt magnetrons;
3. The entire shipping process block, complete a purchase in 90 seconds;
4. With independent ozone anti-virus module, health and safety, reduce labor costs;
5. With refrigeration system, better storage of food, preservation;
6. Large screen design, support video, picture playback, add value.