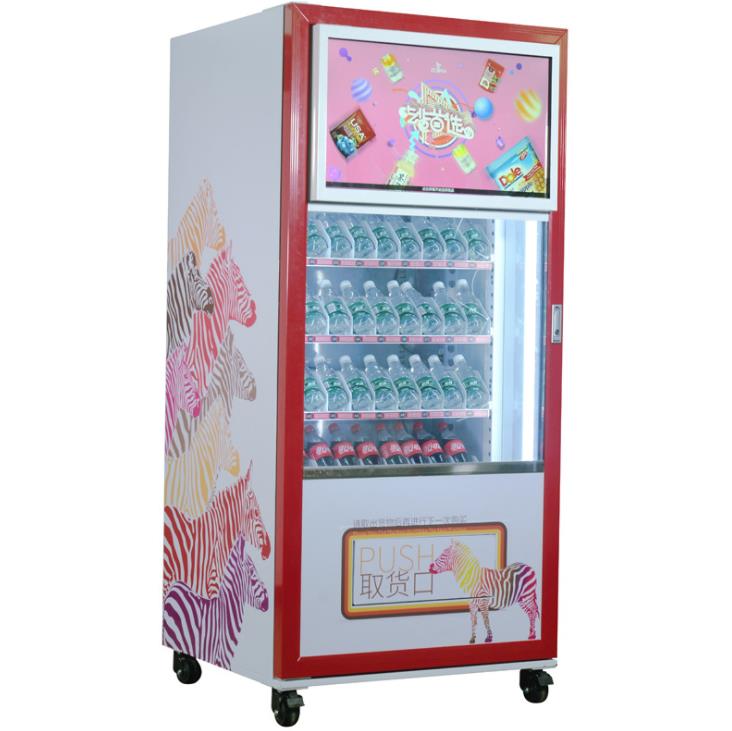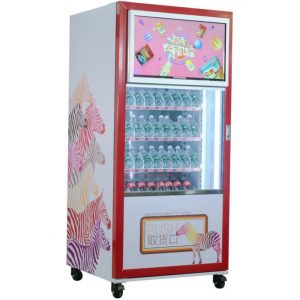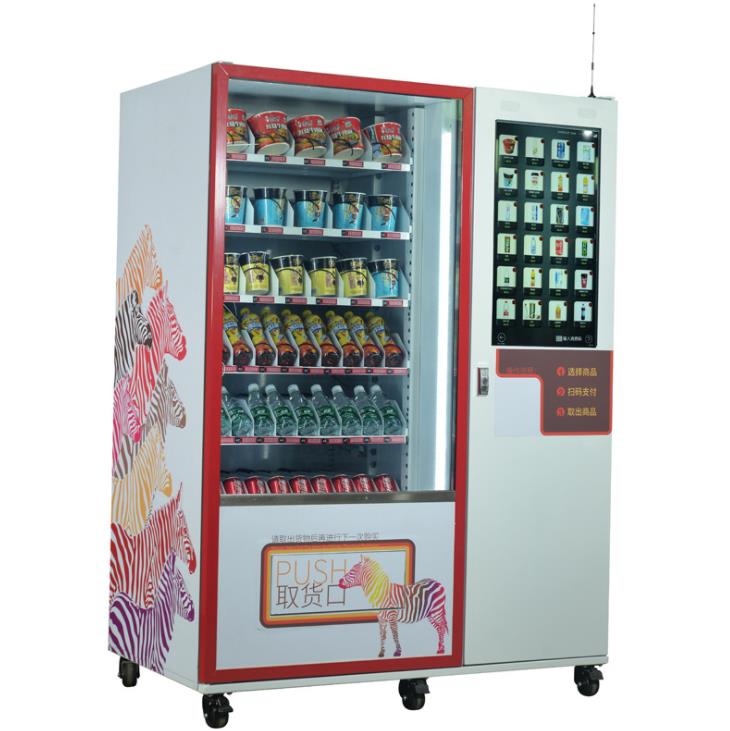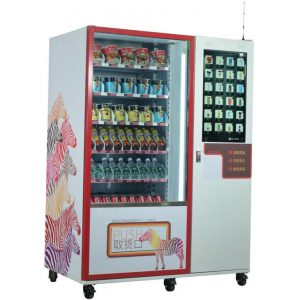 Product category: up to 60 kids
Capacity: 270-600 pieces
Refrigerated temperature: 5-25 ° C (adjustable)
Product size: 1230*820*1950mm
Weight: 350kg
Power supply: AC100-240V 50/60Hz
Power: 475W
Features:
1. Standard 22-inch touch advertising screen can play videos and pictures in various formats;
2. Support scan code payment, accept banknotes and coins;
3. The microcomputer control system has intelligent data query, statistics, accounting, fault self-diagnosis, and other management functions;
4. Adopt international MDB standard design to support various international standard peripherals;
5. The size of the goods lane can be changed at any time, and it can flexibly adapt to various commodities of different sizes;
6. Using R134A refrigerant, the refrigerating temperature can be set by itself;
7. Wide application range, high economic efficiency, and sales of various snacks and beverages;
8. All-steel body and thick glass, real material manufacturing, to create reliable quality;
9. Adopting the mainstream one-piece chassis in the industry, the fuselage has no gap, the sealing is better, and the cooling effect is better;
10. Operation management platform, support remote real-time management of equipment status, commodity inventory and other functions, equipped with perfect background functions, can effectively improve operational efficiency.