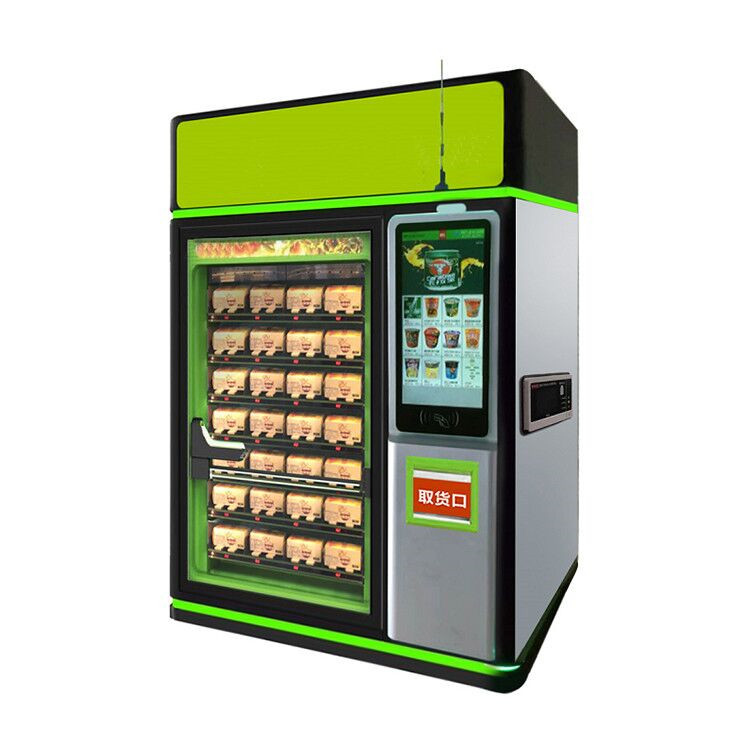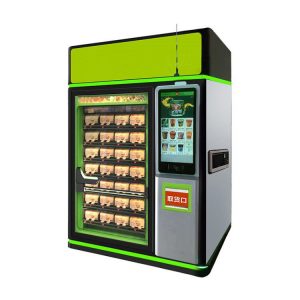 Major groups: Clerk,office worker,adult,resident
Products to sell: Fruit,eggs,vegetables,etc.
Application: Subway, office building, school, station, community,etc.
Size: 2280*1750*1020mm(L*W*H)
Color: White, Black
Weight: 480kgs
Capacity: 7 Layer, 8 items for each layer, 5-7 pcs for each type can saleable
Rated Power: 1800W 220V ,50/60Hz(quick cooling,11/2 hour the temperate dips below about 5 degrees Celsius)
Refrigeration system: The compressor adopts the international famous brand of nblo international,and the quality ensures the low energy cnsumption R134a refrigerant is adopted to meet the international environmental protection requirements.
Screen: 32 inch large multimedia advertising screen,support U disk video,picture advertisement play,large area glass window display,commodity display is intuitive,easy to use.
Power-Fail Protection: Have
Leakage Protection: Have
Memory: Have
Body material: Food-grade 304 stainless series with environmental protection level,and can reach six degrees below zero and the refrigeration effect is better,six times spray pint,anti-condensation-proof electric heat glass with three layer,exclusive intelligent control system,easier control.
GPRS: There is wireless remote background management system.
International MDB standard: Conform,it can support various international standard peripherals.
Intelligent control system: Fault detection,let the machine away from trouble.