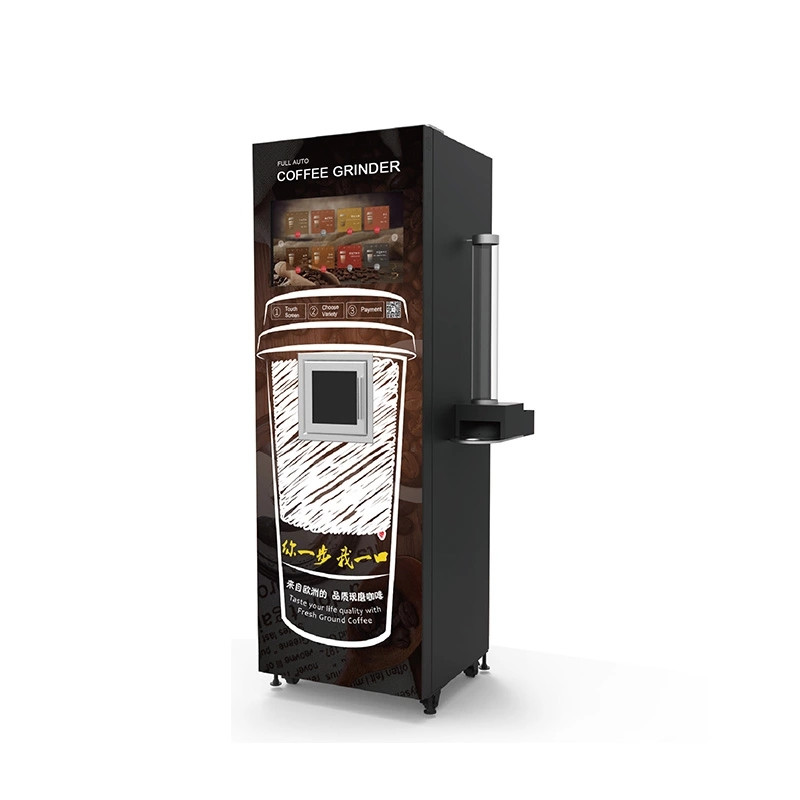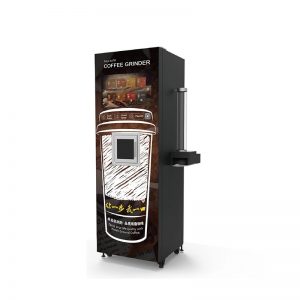 Power: 220V/50Hz
Heating syetem: 1.8L/1800W(85℃-93℃)
Coffee extraction method: High temperature and constant pressure brewing
Brewer: Imported from Italy, promised trouble-free work more than 50000 times; full extraction of coffee,to maximize the original taste of coffee; single production can accommodate 13 grams of coffee bean powder.
Grinder: Imported from Italy,high-strength steel bean grinding gear, high-speed bean grinding motor, work stably and efficiently to produce fine and delicate coffee bean powder. Extraction by brewer brings the best effect.
Gear pump: Core technology introduced from Germany. Constant and adjustable pressure, to ensure full extraction of coffee and mellow taste.
Raw material: Support roasted coffee beans/coffee mate/chocolate powder/sugar/milk tea and any other powdered raw materials
Beverage types: All kinds of beverages
Raw material barrels and mixer: 1 coffee beans warehouse(3000g), 5 raw materials boxes;4 sets of high-speed mixer
Sugar: Sugar-free,less sugar, sugar
LCD panel: 23.6″, touchable
Size: 1870*670*622mm
Weight: 160kg
Cup capacity: 12 ounces
Water reserves: 2*19L
Feature:
1.Intelligent remote monitoring and management background. Ready to view raw materials consumption and equipment operating conditions.
2.Powerful big data statistical analysis capabilities. Anytime, anywhere aware of sales data of each machine, and through data analysis, to guide marketing strategies to better meet market needs.
3.Unique intelligent human-computer interaction. Large intelligent touch screen, One-click selection of beverage categories and sugar content, with voice reminder function, One-click online payment.
4.Super information release and sharing platform. Short videos, pictures, information, etc. can be remotely distributed to each machine, make full use of the machine's large screen, perfect combination of coffee machine and advertising.