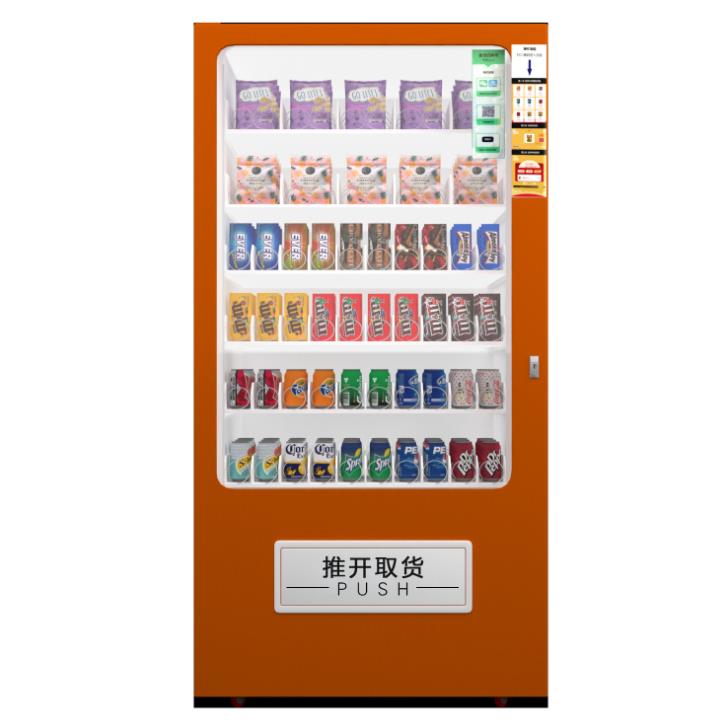 Size: 1920*980*860mm
Storage type: up to 54 types (depending on the size of the product)
Input voltage: 220V
Working current: 2.6A
Refrigeration temperature: minimum 3 ° C
Color: Customizable
Weight: 300KG
Power: up to 660W (when cooling)
Features:
1. Mobile phone/computer wireless remote background management system, real-time query sales data, and machine running status;
2. The refrigeration system adopts R134A refrigerant, which meets the requirements of international green environmental protection;
3. Convenient payment system, convenient, fast and safe, so that shopping can be unimpeded;
4. Wide application range, high economic efficiency, the machine is suitable for canned, bottled, bagged, boxed and another packaging;
5. Unlimited location, factory, school, pedestrian street, etc., can be placed anywhere;
6. Photoelectric cargo path motor, support ballistic shipment, cargo lane can be adjusted to adapt to various merchandise display;
7. High-strength thickened glass window, the merchandise display is safe and beautiful;
8. Anti-theft pick-up port, push open the pick-up, beware of the hand, Anti-theft pickup is safer.