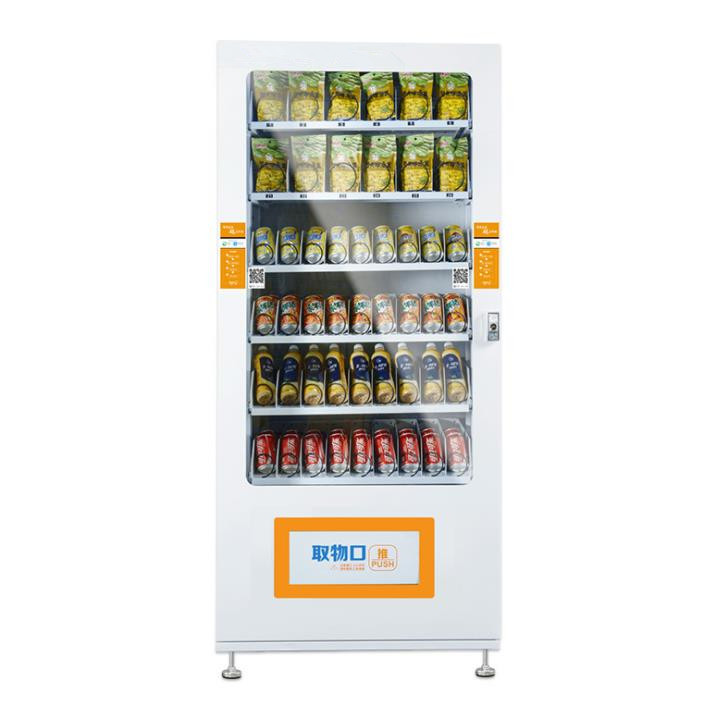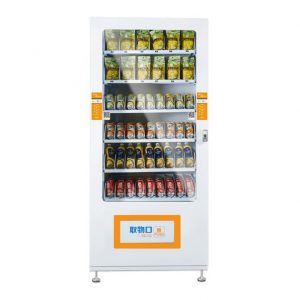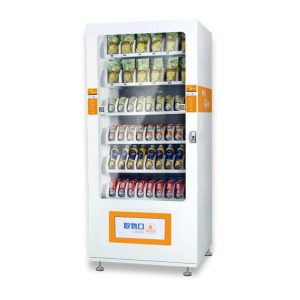 Machine combination: freezer
Cargo Lane Design: Freezer 6 layers and 54 cargo lanes
Available items: snacks, drinks, etc.
Refrigeration system: 2-20 ° C adjustable, compressor – Embraco
Machine power consumption: 0.05-0.65 kW / hour
Net weight of the whole machine: 210kg
Storage: drawer spring freight lane
Product capacity: 270-1000
Dimensions: 870*830*1930mm
Glassdoor cabinet: double tempered glass insulation, outer 24V electric heating defogging
Working voltage: AC (AC) 220V 50Hz
Processor: High-performance Android computer
Features:
1. The largest saleable space utilization rate, all the space in the cabinet is available for sale, the standard 6-storey, 9-row, a total of 54 freight lanes, the maximum number of items available for sale in more than 1000 goods, saving the placement of the venue, But does not reduce the number of sales;
2. Humanized design to pick up the goods, pick up the goods, add anti-theft, anti-running air-conditioning design;
3. Universal wheel design, durable and easy to move;
4. Sheet metal is made of high-strength thick stainless steel, strong structural force, no deformation, and no rust, industrial paint spraying, smooth;
5. Intelligent cloud platform, based on the operator's perspective, re-architect complex background function templates, and optimize the associated functions to make the logic smoother and easier to understand, and the novice can easily handle it;
6. Recycling delivery channel, accurate shipping, convenient replenishment, no card;
7. The composite security anti-theft lock makes customers feel more at ease;
8. Embraco compressor, environmental protection, low energy consumption, stable operation, quiet, long service life, and good cooling effect.