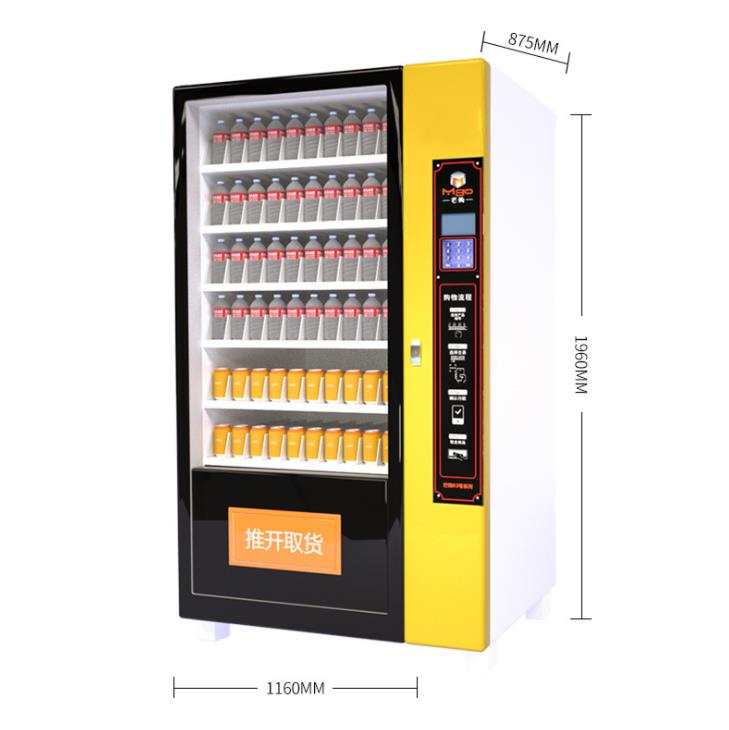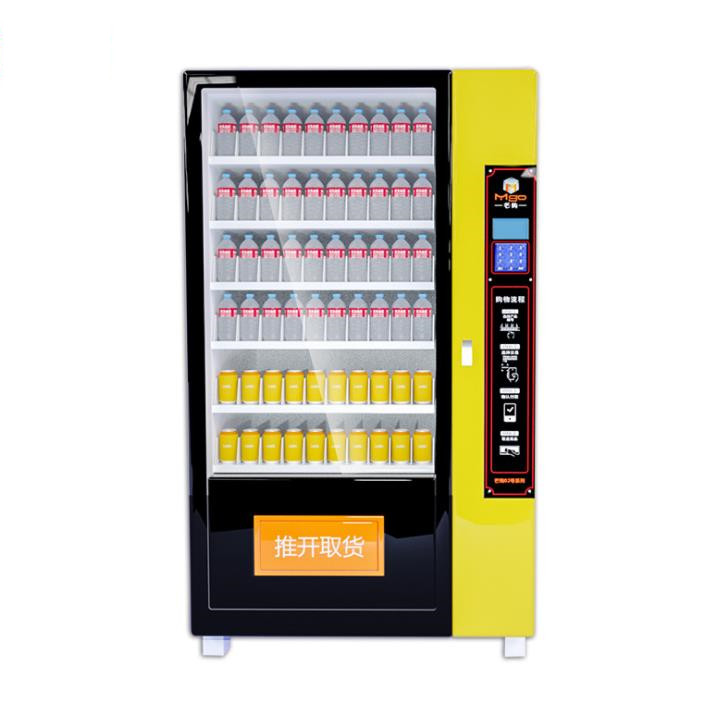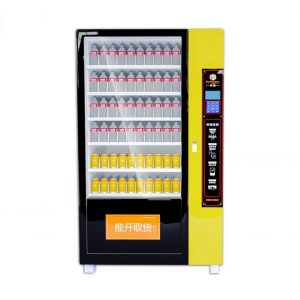 Craft material: sheet metal one
Size: 875*1300*1960mm
Product capacity: 300-500
Product category: 60 kinds (bottle, canned, boxed, soft bag)
Display screen: 4-inch optional bottle
Temperature: 0°C-25°C (adjustable)
Shipping method: spring shipping
Standard interface: MDB, DEX
Applicable places: stations, hospitals, schools, etc.
Voltage: 550W
Weight: 243.9kg
Features:
1. The front door window is equipped with large-area double-layer tempered glass, anti-condensation heating device, LED lighting, luxury and high-grade, and the product display is intuitive;
2. It can sell a variety of foods, beverages, etc. at the same time. The products have a wide range of application and high economic benefits;
3. Support powerful cloud service management platform, and query the sales information, operation status and fault alarm of each vending machine through the network anytime and anywhere;
4. The microcomputer control system has local management functions such as intelligent data query, statistics, accounting, and fault self-diagnosis;
5. There is a power-down protection function, there is memory function;
6. The refrigeration system adopts R134A refrigerant, which meets the international environmental protection requirements, and the refrigerating temperature can be set by itself;
7. Leakage protection function;
8. The whole machine high-pressure foaming box, thick foam insulation layer, thicker insulation, more energy saving;
9. Airframe material: all steel structure, sturdy and durable;
10. The infrared photoelectric detection system, detecting shipment, automatic refund of shipment failure;
11. Rotary anti-theft stainless steel lock, multiple protection, safe and reliable;
12. The button mode is adopted, and the applicable crowd is wider;
13. Spring cargo lane, the shipment is smooth and stable.