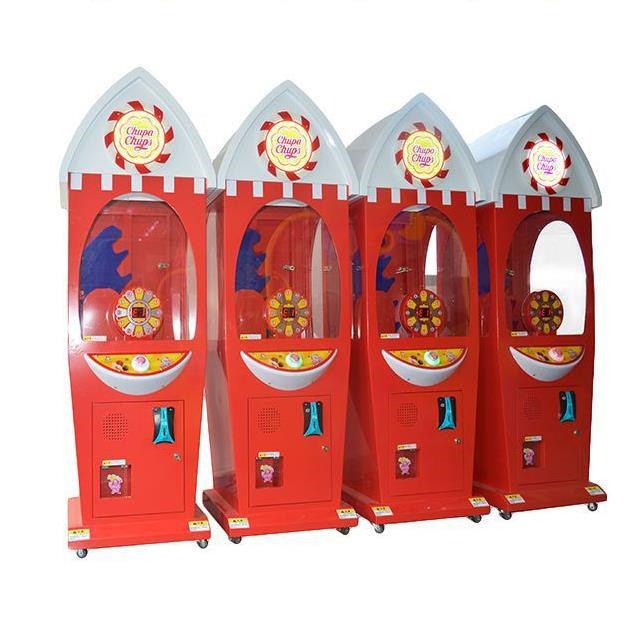 Size: 550*450*1650mm
Power: 80W
Material: Hardware + Acrylic + Blister
Weight: 40kg
Features:
1. The product designed around the theme of candy, the colorful candy appearance, can attract everyone's attention;
2. The colored lights scroll out of the prize, and the lights are dazzling;
3. The machine is small and suitable for various venues, and can choose a variety of candy;
4. Employing the illuminating word to highlight the design, the illuminating is even and beautiful, and the built-in lighting effect is displayed, showing the high end;
5. Imported acrylic plate, turntable display number to a few numbers of sugar, color LED button, so that players have a better gaming experience;
6. Enhanced coin acceptor, anti-counterfeit currency, no card currency, etc., exquisite sugar panel, personalized design, effectively prevent the phenomenon of carton sugar;
7. Metal sugar orbit, more beautiful, effective to prevent candy, more firm and more durable.
Steps for usage:
1. Coin, press the button to start;
2. Press the button again to stay in one of the 1-4 positions as the value jumps;
3. How many candies drop when the value stays?
4. Remove the candy from the mouth of the object.