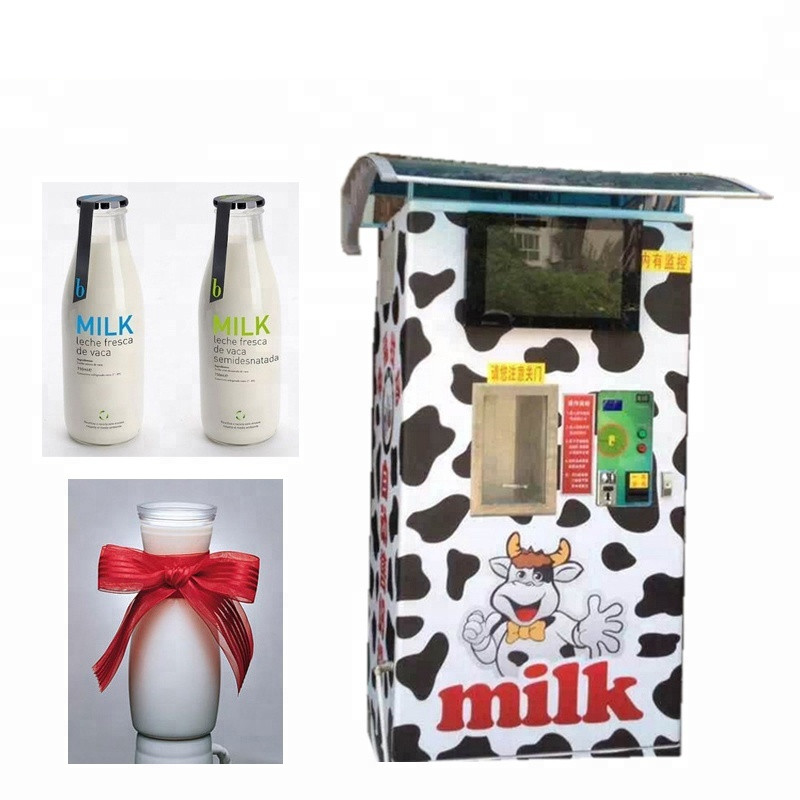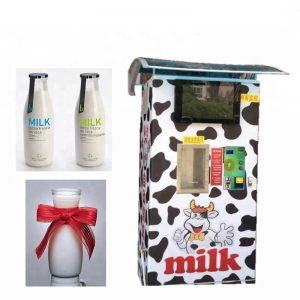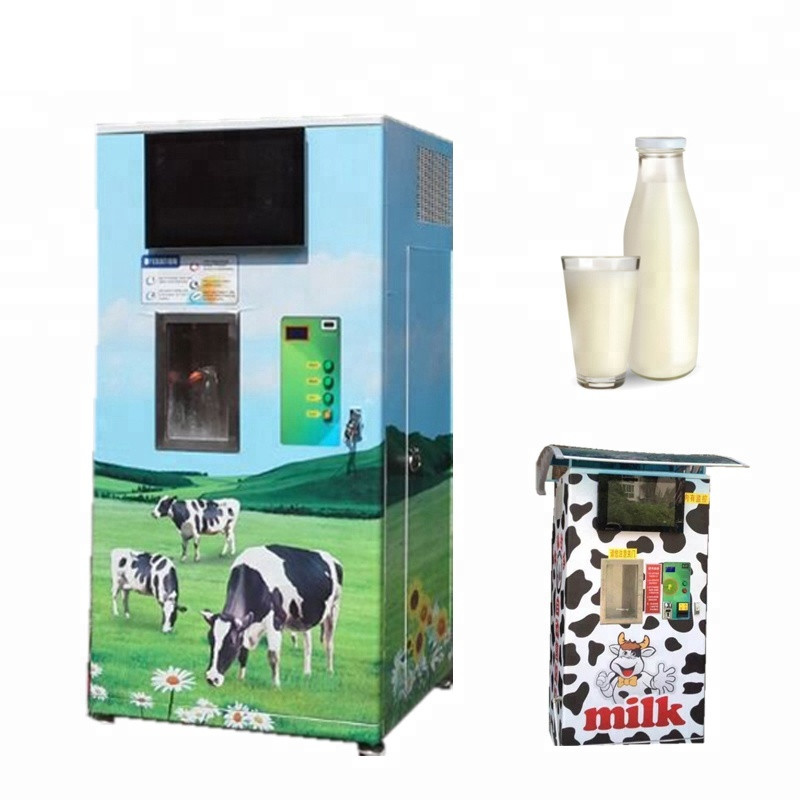 Power source: AC115-240V,50-60Hz
Power rate: 350W
Dimension: 1000*800*1970mm
Payment method: coin+ IC card(Can Custom bill payment and coin change function, no area limited but extra cost)
Milk dispense speed: 12L/min
Time for washing and water consumption: 3s
Capacity of milk tanks: 75LitersX2pc
Capacity of water tank: 10L
Net weight:225KGS Weight: 245KGS
Volume: 1.58CBM
Method of operation:
You put fresh milk into the machine and turn it on, then it can sell milk automatically. Automatic refrigeration system inside the machine, in order to keep milk fresh for a certain time in such a low temperature condition. For customers, they should take bottles themselves to the machine, insert a coin or swipe IC card, secondslater, they can get a bottle of milk they want. Self-adjusted unit price, cheap and convenient popular milk vending machine.