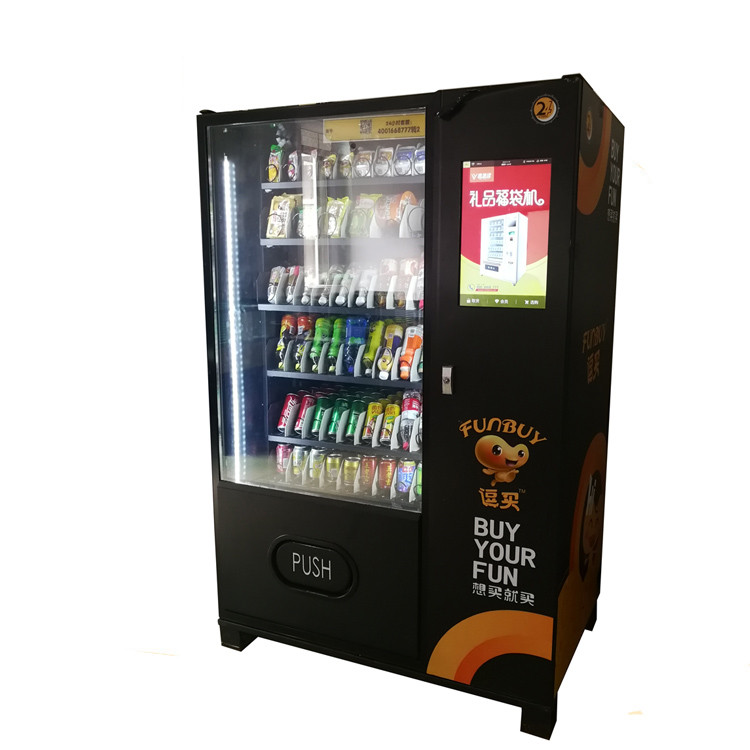 Size: W125*D80*H193cm
Weight: 350KGS
Screen: 19″ LCD
Capacity: 6 layers, 150-300pcs of goods, lanes size adjustable
Voltage: 110V/220V
Power: 380W
Material: Metal cabinet & plastic door
Suitable product: Beverage, cigarette, snacks
Features:
1.Re-configurable product selection spacing for variable package size.
2.Comprehensive self-diagnostics+software upgrades.
3.Easy to use customer interface.
4.Drop sensing system virtually eliminates misvends and guarante product delivery.
5.Triple glazed viewing window.
6.Secure and lockable cash box.
7.With temperature sensor,the temperature are adjustable.
8.Glass heater embedded on glass to prevent condensing of moisture.
9.GPRS or 3G remote monitoring system support.
10.Excellent capacity and size ratio.
11.Energy efficient compressor with R134a refrigerant can meet the ROHS requirement.
12.Adopt international MDB standard design.
13.The payment system support cash (bill+coin) / cashless.
14.Electric leakage protection function.
15.Explosion proof,dust-proof,waterproof luminescent metal keyboard.