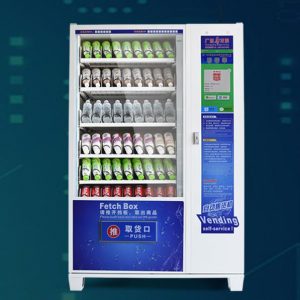 Type 1: Single cabinet without display
Size: 1930*870*820mm
Freight lane: 54 freight lane
Cargo capacity: 300-648 products
Weight: 230kg
Voltage frequency: AC220V/50-50Hz
Temperature control mode: refrigerated type
Temperature setting: 4-25 ° C
Type 2: single cabinet + display
Size: 1930*1250*820mm
Freight lane: 54 freight lane
Cargo capacity: 300-648 products
Weight: 330kg
Voltage frequency: AC220V/50-50Hz
Temperature control mode: refrigerated type
Temperature setting: 4-25 ° C
Features:
1. Large-screen display, large-vision high-definition operation, making people a more enjoyable shopping experience;
2. Bold wire spring, simple replacement, good elasticity, not easy to deform, not easy to jam;
3. Large storage bins, no need to store goods frequently, convenient;
4. Double-layer explosion-proof anti-mite, electric de-fog prevents glass atomization, and makes the merchandise display clearer;
5. Metal body design, quality can withstand inspection, thick metal chassis, good quality, safer and more assured;
6. Remote monitoring, control of revenue, remote real-time monitoring of mobile phones, and query the income situation anytime and anywhere;
7. Ultra-microporous high-density foam layer, thicker heat-insulating layer with higher density, better cooling effect;
8. Imported commercial compressors to meet a variety of demanding performance requirements, strong cooling, and fast speed.