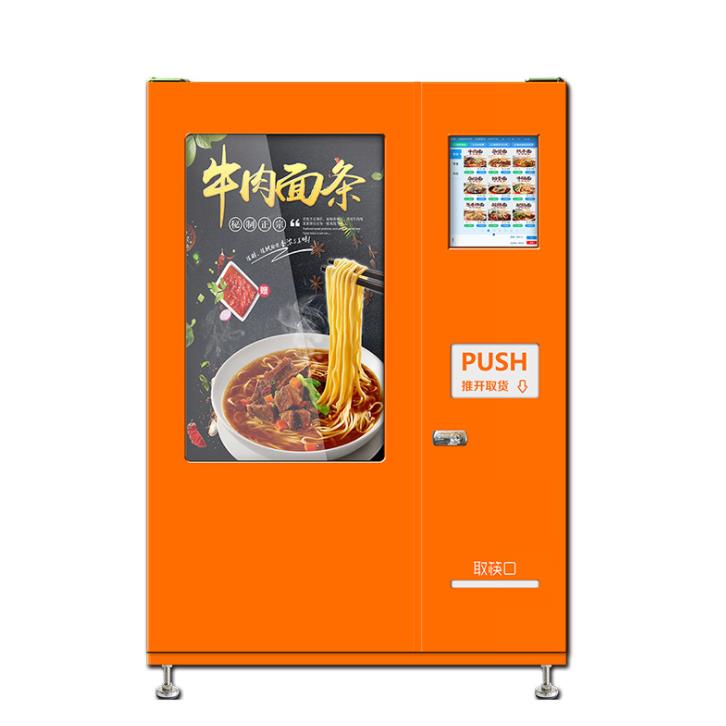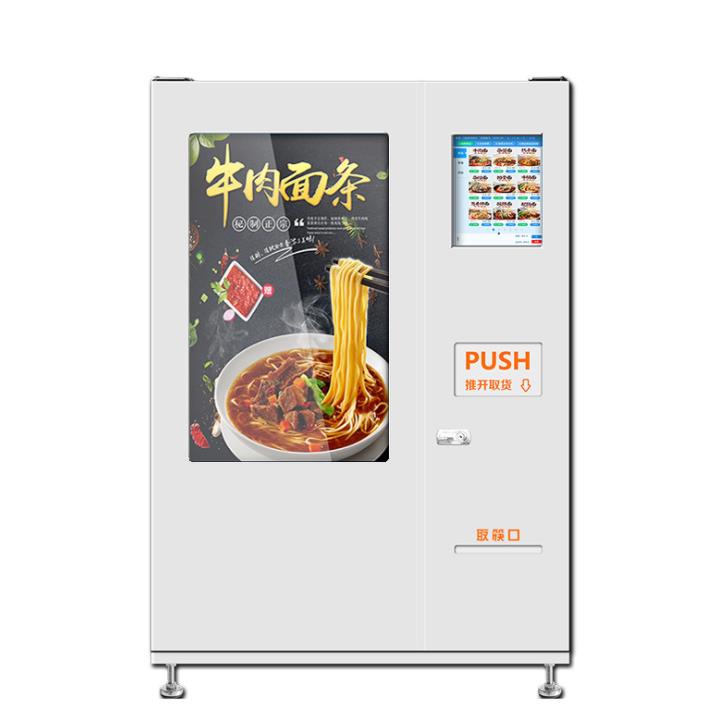 Number of cargo lanes: 33 species
Working current: 3A
Refrigeration temperature: 0-20 °C
Maximum stock: 99 pieces
Interface type: MDB DEX
Operating system: Android 4.4 version
Shipping method: lifting platform crawler cargo lane
Weight: 380kg
Working voltage: 220V 50Hz
Machine power: normal temperature 300W refrigeration 900W heating 2000W
Appearance size: 1900*1310*988mm
Screen size: 43 inches + 17 inches LED touch screen
Refrigeration system: Embraco compressor
Network connection: wifi, network cable, IoT card
Heating temperature: 40-80 ° C
Features:
1. The ultra-microporous high-density foam layer has a thicker density, and the cycloalkane insulation layer has better cooling performance;
2. One-piece molding box, strong sealing, and outstanding cold lock capacity;
3. Refrigerator-type blister liner, which is extremely sealed and more energy-efficient;
4. One-piece double-layer hollow tempered temperature control glass, integrated design, explosion-proof and anti-mite, window display products, better protection of goods, more atmosphere. The outermost layer can be heated to evaporate water mist to prevent water mist from affecting vision;
5.17-inch high-definition LCD touch screen, more convenient to shop;
6. Embraco compressor, environmental protection, low consumption, energy saving, 0-20 °C adjustable, more stable station, more environmentally friendly, long service life, better cooling effect;
7. Self-made mold wire, anti-interference ability is better than ordinary wire, more wear-resistant, tensile, waterproof, not easy to short circuit, beautiful;
8. Use the infrared light detection device to prevent the pinch.