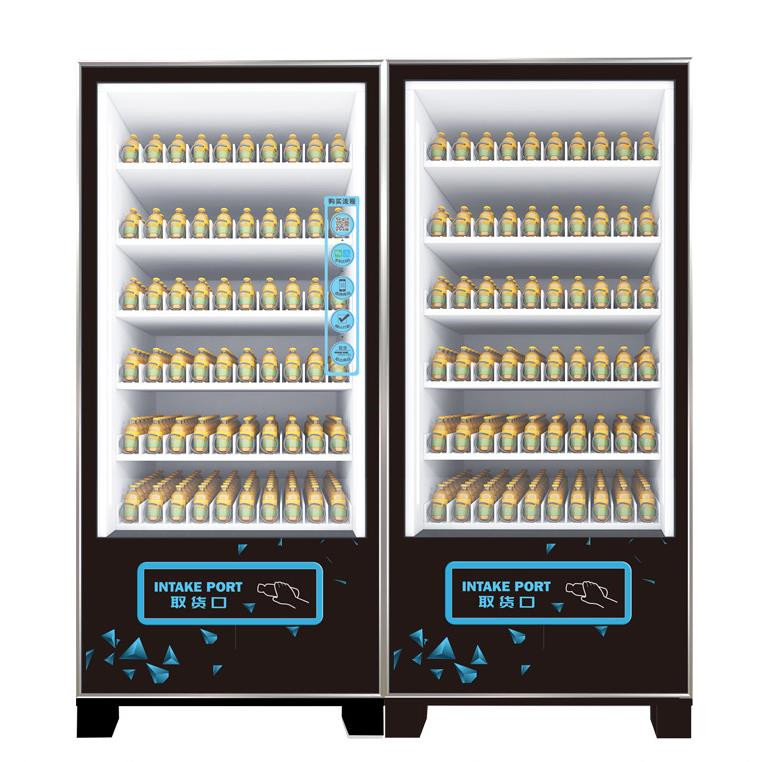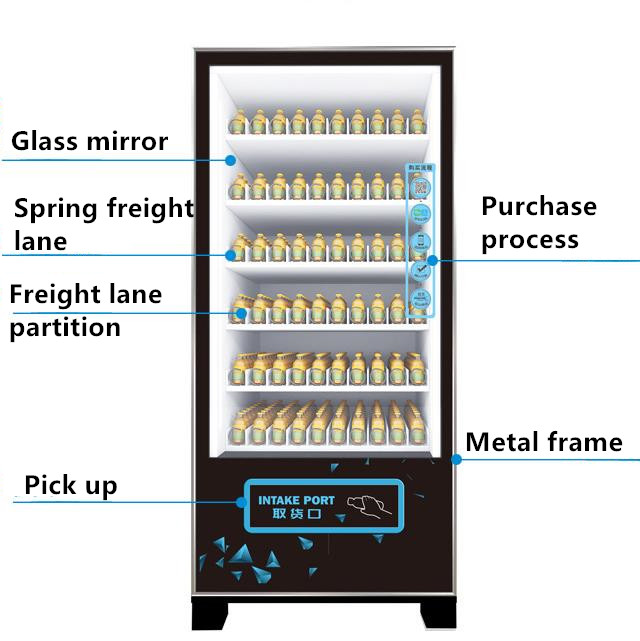 Product size: 1955*876*830mm
Weight: 280kg
Anti-fog device: electric heating wire
Power: 280W
Voltage: 220V 60Hz
Energy consumption: 24H/4 degrees
Temperature: 4-25 ° C
Cargo lane: 6 floors 10 cargo lanes
Features:
1. Adopting new energy-saving and environmentally friendly refrigerant, the operation is stable and the energy consumption is low. The whole machine depth is newly optimized, the power is optimized, the power loss is reduced, and the energy-saving effect is stronger;
2. Vending machine background management system, high-end cloud service, efficient and convenient;
3. Metal edging process, the appearance of the full mirror process, high-end atmosphere on the grade.