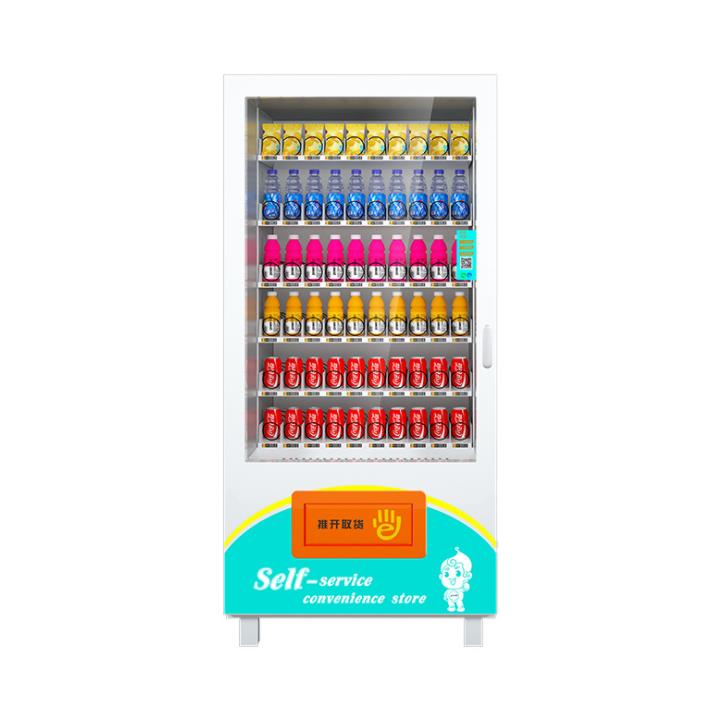 Size: 960*835*1960mm
Weight: 240kg
Power supply: AC220V 400W 50/60Hz
Equipment temperature control: 0-20 ° C (automatic regulation)
Color: Customizable
Product category: 40 kinds
Commodity reserves: 240-300
Feature:
1. Anti-theft transparent glass, impact resistance, temperature resistance, good toughness, and higher safety performance;
2. High-quality steel plate, the whole chassis is strengthened in many places, which is sturdy and durable, effectively extending the service life of the equipment;
3. According to the size of the product, you can freely adjust the size of the cargoless lane and adapt to more product sizes;
4. Anti-theft take-out port, push open the goods, beware of the hand, Anti-theft energy saving;
5. The cumulative cargo road test exceeds one million times, ensuring that the equipment failure rate is as low as 0.0001;
6. Bold steel spring, 0.5cm thick spring, reduce the spring upturn, greatly reduce the probability of cargo;
7. Fully sealed design, the corner corners are filled with refrigerator strips and insulated from the outside, and the temperature is not in all directions.