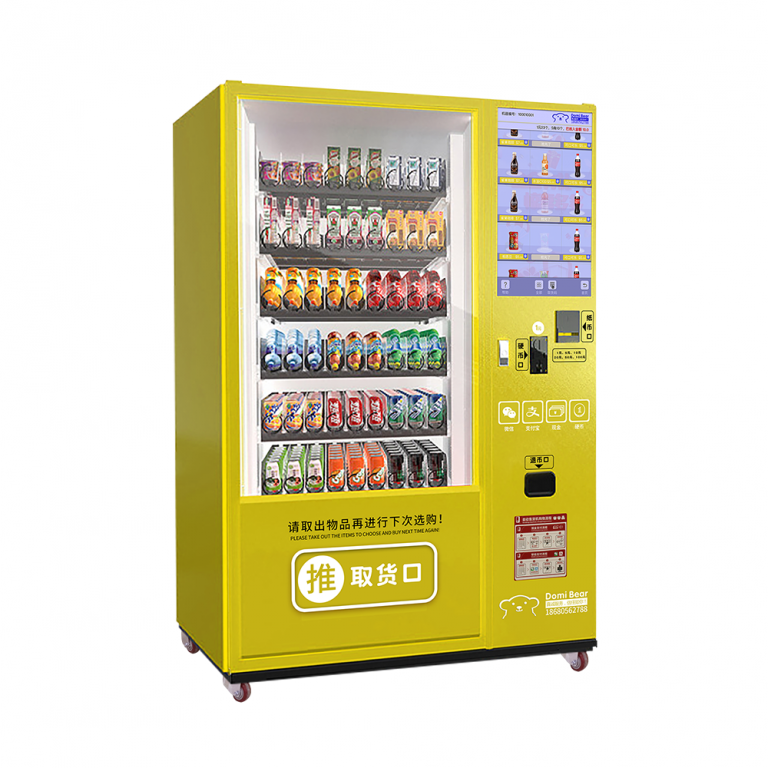 Weight: 350kg
Power:110V/220V 200W
Operation type: Cash buying or card buying
Warranty: 12 months
Size: 1930*1250*800mm
Function: It can be customized for cooling or heating
Temperature: 3-25℃
Color: 3 kinds
Feature:
Advantages:
1. Suit for all kinds of environment;
2. Multiple payment modes: Coin, card and soft currency;
3. Large capacity, high profit, easy to manage;
4. Stable hardware configuration;
5. Convenient shopping.
Operation guide:
1. Choose the goods that you want to buy on the screen;
2. Choose the way of payment,and pay for the goods;
3. get your goods.