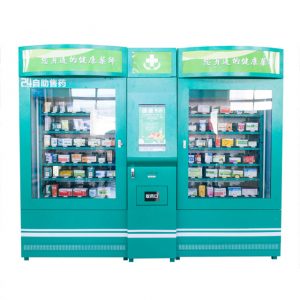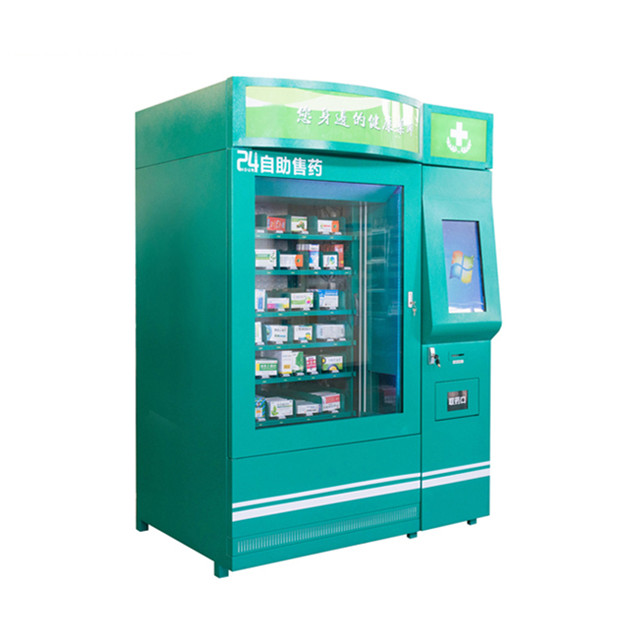 Steel Body
1.Overall Size: 1800(W) x 940(D) x 1917(H) mm
2.High quality steel material cabinet, environment-protective paint finish in various colors
3.Secured structure with lock for inner components
4.Big size transparent glass for goods exhibition in the front
5.Energy saving LED illuminating for both lighting and decoration
6.Intelligent elevator takes out goods
7.Electronic door with unique safe anti hand-nipping function
8.Custom design is acceptable
Selling capacity:Min. selling goods package size: 40 x 40 x 40 mm;Max. selling goods package size: 150 x 150 x 150 mm
Computer:Industrial standard computer system, reduce your maintenance cost to the most
19 inch touch screen:
1.Display Type: 32 inch Active Matrix TFT LCD
2.Resolution: 1280 x 1024
3.Brightness: 300 cd/m2
4.Colors: 16.7 million
5.Response Time: 5 ms
6.View angle: 160(horizontal); 160(vertical)
7.Touch Technology: Surface Acoustic Wave (SAW)
8.Touch Sensitivity: Fixed
Banknote acceptor:Identify and receive banknotes of different countries, such as US Dollar, Euro, Ruble…
Coin acceptor:Identify and receive coins of different countries, such as US Dollar, Euro, Ruble…
Card reader:Accept IC card, magstripe card, prepaid card, credit card payment
Hardware Options:32 inch LCD advertising display, receipt printer, RFID card reader, Camera …
Software Options:Report function, remote control system, stock management background and etc
Optional Refrigeration:Available
Working Voltage:100-240V, 50/60Hz
Feature:
1.Language
We can custom different language on user interface for you, it is also with option to display multi languages at the same time. Users could choose their native languages before purchase.
2.32 inch touch screen
Nowadays interactive touch screen makes the world totally different. Machine is with 32 inch touch screen to display operation instructions and goods information in both texts and pictures.
3.Adjustable goods channel
No matter you want to sell food,makeup…as long as their package size is between 40 x 40 x 40 mm and 150 x 150 x 150 mm, you can put all of them on machine to sell.
4. Sell advertisement
Apart from making income by vending function, you can also make income by selling advertisement on optional 32 inch LCD Display.
5.Report function
Vending Machine offers report function to help you analize daily/ weekly/monthly sales .
6.Managed Via Internet
Vending Machine could be managed remotely via internet, by LAN cable, Wifi, 3G or what ever other solutions available.